Competitions and Giveaways
Want extra chances to win amazing prizes? Keep up to date with all the latest Free Lottery competitions and giveaways.
---

Current Giveaways
There are two competitions currently running on Free-Lottery.net. Find out more below.
Summer Spectacular!
To celebrate summer finally getting into its full swing, we are giving away 40 fantastic prizes!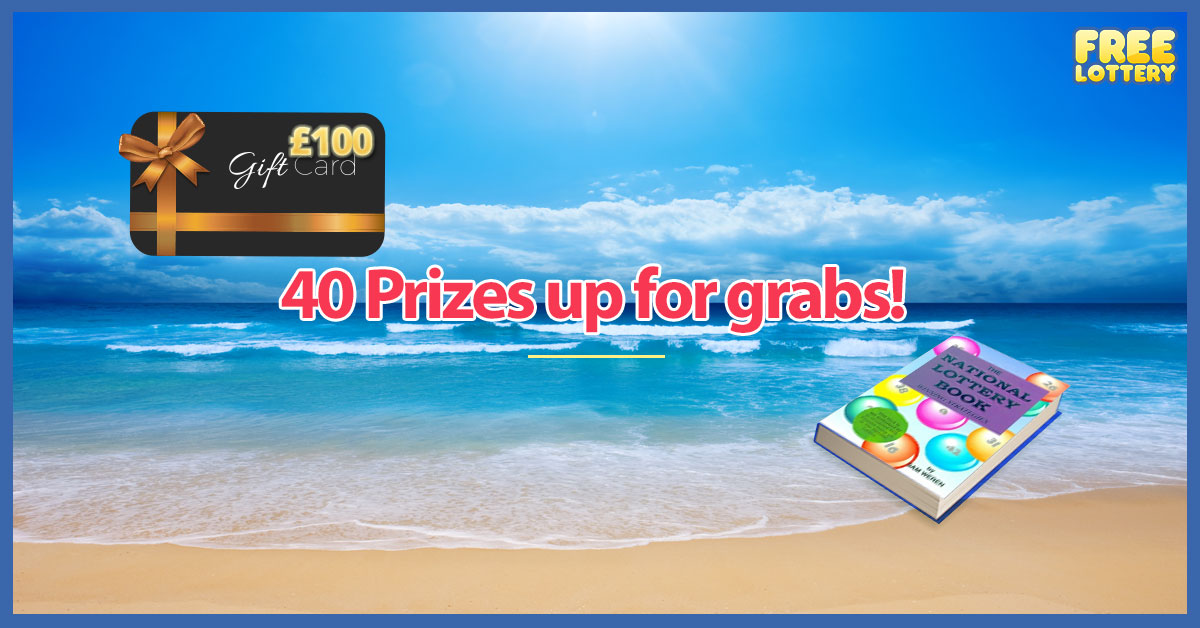 The lucky first prize winner will receive a £100* Amazon e-voucher, whilst 39 runner-ups will receive their very own copy of 'The National Lottery Book: Winning Strategies', an essential read for all lottery players, full of tips and tricks on how to boost your odds of winning. Get yourself one step closer to a jackpot prize.
*or your local currency equivalent.
How to Enter
To enter for your chance to win, simply email us from your Free-Lottery.net registered email address with a photograph of yourself and short quote telling us how you would spend your £100 voucher to support@free-lottery.net.
Read about the Terms and Conditions for this giveaway below.
View Terms & Conditions
---
Extra Chance Draw - Guaranteed £50 Prize!
In this exciting second chance prize draw, one lucky participant will be picked at random on Monday 24th July 2017 to receive £50 - regardless of how many numbers they match in the main draw! This means that there are now even more chances to win a Free Lottery cash prize.
The lucky winner will be contacted by email, and will receive a notification the next time that they log into their Free Lottery account.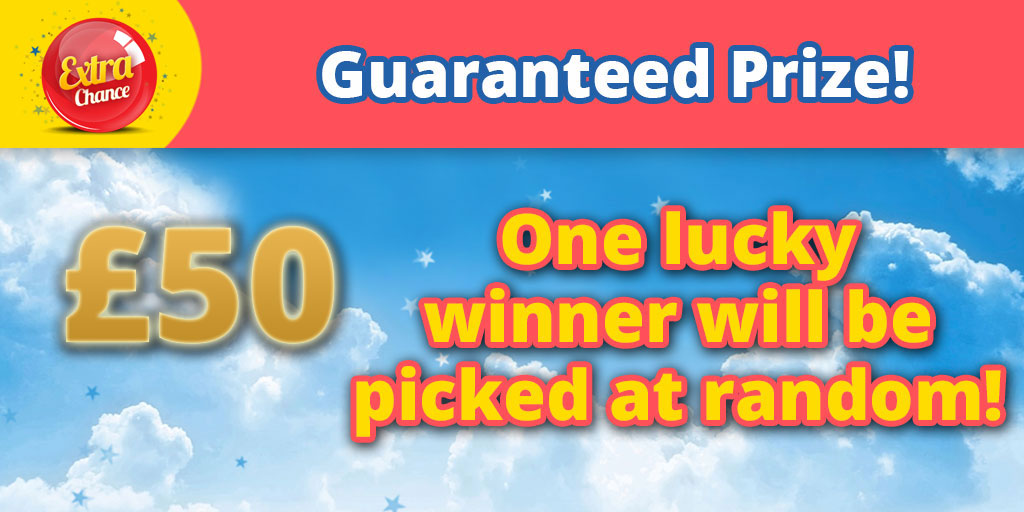 Read about the Terms and Conditions for this giveaway below.
View Terms & Conditions
Want to find out what else you could win?
Head over to our Winners page to learn about all of our past exciting prizes and lucky winners!
View Previous Winners