Free-Lottery.net is a site dedicated to giving players the chance to win great cash prizes while playing lottery games for free. Every day, you can take part in draws offering life-changing windfalls, all without spending a penny. It's a really simple concept - the prizes are guaranteed because they are underwritten by insurers.
Entering Your Information
When you sign up to the site, you'll be asked for personal details like your name and email address. This is because Free-Lottery.net is completely dedicated to providing a fair system as well as a free system. Each player can only have one account to ensure that everyone has a fair chance of winning either the £1,000 Daily Draw prize or the £1 million prize offered in the Weekly Draw.
Register Now - it's completely
FREE!
Register for FREE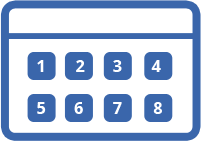 Entering the Daily and Weekly Draws
Playing the Daily and Weekly Draws couldn't be easier. After you've signed up to the site, created an account and verified your details, you'll be ready to go. Just pick six numbers from 1 to 75 or have a line of numbers randomly generated for you using the Quick Pick option. A ticket will then be created for you and securely stored in your account. That's it! If you want to play the Weekly Draw after your first week on the site, you'll need to play in three Daily Draws in a calendar week.
The Daily Draw is held every day at 19.30 UTC and entries close at 17.30 UTC the same day. The Weekly Draw takes place on Monday afternoons at 14:00 UTC, with entries closing at 12:00 UTC the same day. Be quick about it and don't miss out on the chance to win £1 million!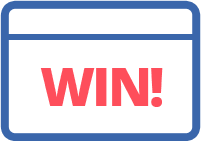 Checking the Results
Once a draw is completed, you can check the results for yourself by logging into your account. If you've matched all six numbers drawn, then congratulations - you're now a Free Lottery winner! Visit the Contact page to start the claims process.
Good luck and have fun!
Have you got any additional questions? Why not visit the Frequently Asked Questions or the Rules page to learn more about what Free-Lottery.net has to offer.